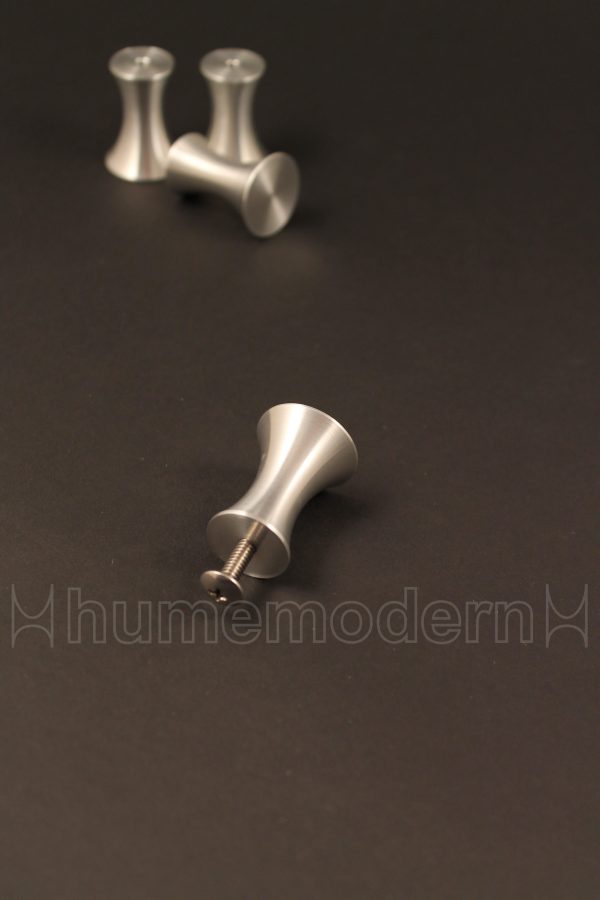 Vintage Style George Nelson Thin Edge Furniture Knob Draw Pull
$ 59.98
79 in stock
Product Description

Apple Core Pull.
This hardware was installed on the Herman Miller Thin Edge series.
Made closely to original dimensions in solid aluminum.
1-1/8″ round, 1-1/2″ long with 10-24″" thread (bolt / stud included)
Our hardware is made from solid metals for superior strength and is suitable for commercial, retail and residential use.
Product Made in California USA