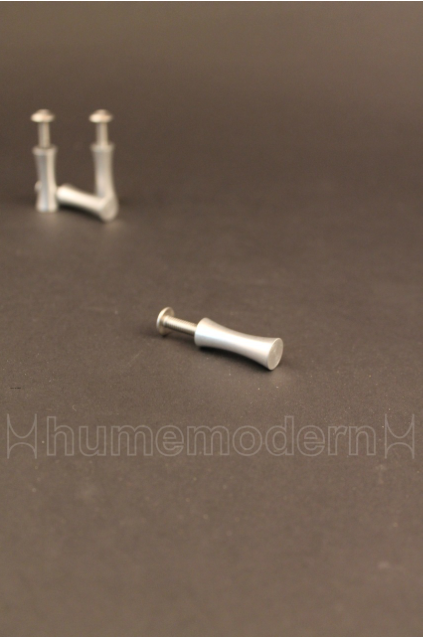 Vintage Style George Nelson Jewelry Box Knob Pull
$ 42.00
7 in stock
Product Description
Sometimes referred to as the little apple core pull
Made closely to original dimensions in solid aluminum.
3/8″ round, 1″ long with 8-32″" thread (bolt included)
We are able to replicate most vintage pulls and knobs.
Our hardware is made from solid metals for superior strength and is suitable for commercial, retail and residential use.
Designer and trade discounts available, Approx. 2-3 weeks lead time on quantities.