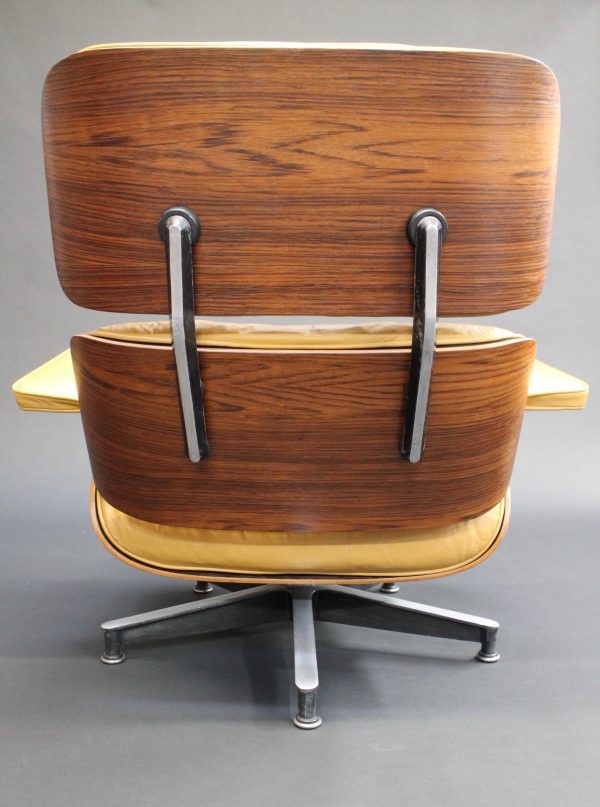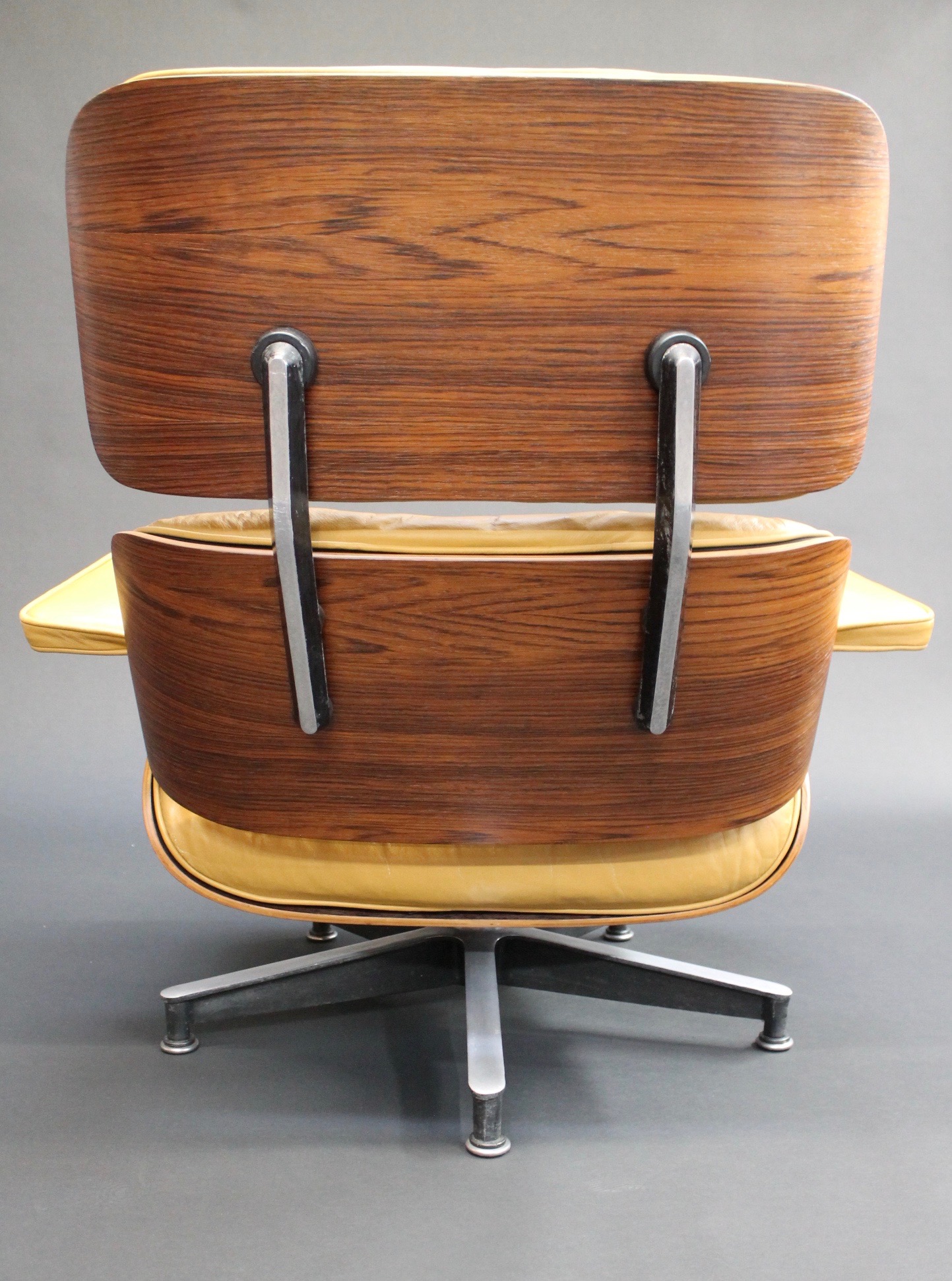 vintage herman miller classic
Old Eames Lounge & Ottoman
Product Description

SOLD
1957 Vintage, one of the first!!
This set was loved, reeeally loved.
Mustard leather with wear consistent to 60 years old.
Brazilian rosewood panels brought back to life.
New humemodern shock mounts installed.
This is a tried and tested old work horse still with a flick in his tail and a kick in his hoof.